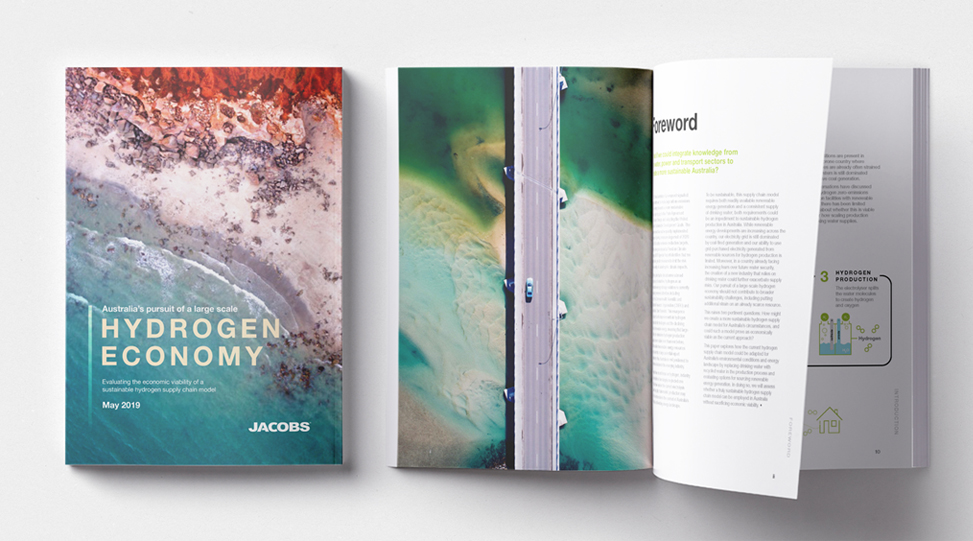 Can hydrogen live up to its potential for economic growth without compromising Australia's broader sustainability goals including emissions reduction and water security?
With its potential to decarbonise a broad spectrum of industries, hydrogen as an alternative energy storage solution is currently receiving renewed attention, including from the Commonwealth Scientific and Industrial Research Organisation (CSIRO) and Australia's Chief Scientist. This resurgence is largely due to improvements in hydrogen production technologies and the declining cost of renewable energy, meaning that large-scale zero-emissions hydrogen production may be more viable now than ever before. With excellent renewable energy resources and proximity to large potential export markets in Asia, Australia is well positioned to become a leader in this emerging industry.
However, despite the recent focus on hydrogen, industry conversations have largely neglected one critical issue; under the current electrolysis-based supply chain model, production may not be sustainable in the context of Australia's climate and existing energy landscape.
To be sustainable, this supply chain model requires both readily available renewable energy generation and a consistent supply of drinking water. Both requirements could be an impediment to sustainable hydrogen production in Australia. While renewable energy developments are increasing across the country, the country's electricity grid is still largely dominated by coal-fired generation and the ability to use grid-purchased electricity generated from renewable sources for hydrogen production is limited. Moreover, in a country already facing increasing fears over future water security, the creation of a new industry that relies on drinking water could further exacerbate supply risks.
To put this in perspective, if we looked to decarbonise some of Australia's domestic industries by replacing the 39 million tonnes of imported diesel and petrol fuel currently used in Australia with hydrogen, this would require 99 billion litres of water per year. This would have the same impact on water demand as adding an additional 1.7 million people to Australia's urban population. While this may seem trivial when compared with the agriculture sector which used about 11 trillion litres of water in 2018, our existing drinking water resources are already stretched. Major Australian cities are already becoming reliant on energy-intensive desalinated water plants to meet their existing drinking water needs and many farms are experiencing water shortage issues.
Our pursuit of a large-scale hydrogen economy should not contribute to broader sustainability challenges, including placing additional strain on an already scarce resource. So we asked ourselves 'what if' we could integrate knowledge from the water, power and transport sectors to develop a new supply chain model; one better suited to Australia's climatic conditions and energy landscape? Developed by our global network of subject matter specialists who are committed to creating solutions for a more connected, sustainable world, our latest white paper outlines a more sustainable vision for hydrogen production in Australia.
Source: www.jacobs.com