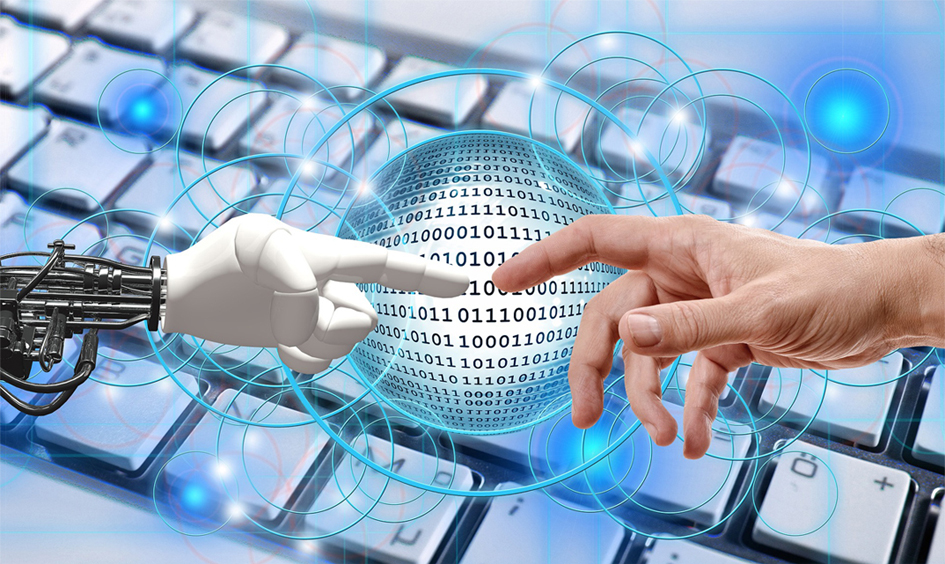 Industry 4.0, digital disruption and the future of work; all topics gaining a fair share of attention and hype. A review of the latest articles, blogs and media suggest the future of work could be one where machines rule, humans are replaced by robots, and many of the jobs available in 15-20 years' time will be entirely different to today.
What is gaining less attention however, is that advances in machine learning, AI and automation are leading to huge efficiencies across many traditional roles and industries. As organisations continue to advance in their ability to implement augmented workforces and cognitive agents, humans filling traditional roles are now being released from the highly repeatable, process driven, rule-based tasks to focus on higher value adding and more complex issues for their organisation.
Material improvements in computational power and applications, together with increased access to Big Data, means organisations are in a better position than ever to explore and leverage the benefits associated with digital approaches to work.
Key to leveraging the benefits of digital disruption will be the design of new jobs and importantly, the redesign of existing and critical roles.
Digital disruption is changing the R&D landscape
Almost all companies, government departments and organisations across the world are looking to take advantage of the benefits associated with data analytics, artificial intelligence and the Internet of Things. This has led to huge growth in the data and digital professions, including data scientists, software engineers and system architects.
The research and development industry is no different, with R&D departments and research organisations struggling to understand and respond to these changes and keep ahead of the curve.
As these new opportunities for science-based work emerge with great volume and speed, it is critical that organisations invest in creating the best environment for success – for scientists, their work, and the impact they can have on innovation systems and economic outcomes.
While new jobs and employment opportunities for scientists are emerging, there are also critical STEM skill shortages across the globe, leading to a constrained talent pipeline3.
The role of the scientist is changing and their new commercial value to global innovation systems is immense
In order to capture the competitive advantage associated with digital disruption in a constrained talent world, R&D organisations must invest in designing jobs for a new breed of digitally savvy scientists, capable of leveraging increased access to data, technology and virtual tools.
While not a new job or role for most industries, research organisations in particular need to better source and better harness data scientists, who are increasingly being recognised as a distinct scientific discipline in their own right. As access to data and data science maturity lifts, the work of data scientists is moving away from a more esoteric state, data 'wrangling' and reporting focus towards a wider impact which leverages interpersonal skills and science based approaches grounded in hypothesis testing, experimentation and predictive statistical analyses.
In addition to a new breed of data scientists, research organisations should also invest in a new type of digital scientists for the future. These digital scientists will bring their traditional disciplinary background and combine this with an approach leveraging open source data and data augmentation. By doing so, this will redirect time traditionally spent on data collection toward creating compelling insights and narratives for the organisation.
Leveraging data modelling techniques and machine learning algorithms, synthetic data sets will produce equally valid and potentially enhanced research results, thanks to data scientists and digital scientists who are data literate and mathematically skilled. This new breed of scientists will also be empowered to drive greater efficiencies in research through global talent network models, multidisciplinary teams with a greater diversity of skills, and improved safety through the use of virtual labs and digital 'co-laboratories'.
In particular, organisations must ensure they:
have the mechanisms in place to identify the new and digital skills their scientists and research professionals need for the future
offer an environment that attracts the talent who possess these skills
create a continuous learning culture to ensure that skills evolve in line with ongoing technology and digital disruption
At the end of the day, the digital era is upon us and one can only expect that while some jobs may be lost to machines and automation, other jobs, such as the role of the scientist in research organisations, will continue to be redesigned and be better placed than they are today to deliver a stronger impact in their communities and industries.
Source: blog.deloitte.com.au